Injury updates as Newcastle United prepares for final three games
Newcastle United is gearing up for three tough games to finish out the 2022-23 Premier League season. Newcastle will go up against Brighton, Leicester City and Chelsea to round out their impressive, and odd-beating, campaign.
While the team is favored to win against all three opponents, the Magpies may have injuries that can affect their performances on the pitch.
Heading into their final three games of the season, the Magpies are currently tied with Manchester United for third place in the league standings, while Tottenham sits just behind both squads by a singular point, meaning that each game is important to the outcome of the season.
Unfortunately, just like many times this season, the team has been hit with the injury curse.
Earlier in the season Newcastle was without forward Alexander Isak until he exploded onto the scene in the spring. Alongside Isak, others such as wingers Allan Saint-Maximin and Miguel Almiron have gone down with injuries and the offense has never truly had time to succeed altogether.
Just like the offense, the midfield has had those same struggles with Joe Willock being injured, Bruno Guimaraes being suspended, and now, Sean Longstaff has been ruled out for the season.
Against Everton just a short few weeks ago, Longstaff went down, and while it did not seem to initially be too bad, recent reports have circulated saying that he has ligament damage in his foot.
Another player who has been newly injured is Jacob Murphy, who has showcased poise and solid play in the starting lineup as he filled in for both Saint-Maximin and Almiron when they were injured.
When Newcastle went up against Leeds United this past weekend, Murphy stayed on the bench due to a lingering groin issue.
There are still speculated doubts that he will be unable to play this week against Brighton, and if that's the case, just like Longstaff, his contribution to the team will be heavily missed.
Fortunately for the Magpies though, other teams are dealing with injury issues as well.
Liverpool, who are also in the fight for the top five in the Premier League, is currently without six players while Manchester United is without six as well.
As the season dwindles to a close, each team will be looking to gain as many league points as they can.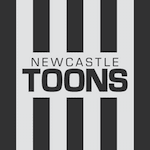 Want your voice heard? Join the Newcastle Toons team!
Write for us!
Catch Brighton and Newcastle United this Thursday, May 18 as they go up against one another at 7:30 p.m. GMT