Arsenal's Kieran Tierney efforts ramp up from Newcastle United
Newcastle United has seen the recent transfer and signing market explode with rumors and reports that multiple club pieces are looking for a fresh start.
Some players Newcastle has been involved with are AC Milan's Rafael Leao, Fullham's Antonee Robinson, Chelsea's Christian Pulisic, and countless others. One constant though has been Arsenal's defender Kieran Tierney.
Tierney has always been a consistent starter for Arsenal, but this season the team brought in Oleksandr Zinchenko, whos been in incredible form. Even when given the opportunity to find critical minutes, his confidence within the club has been down tremendously.
Arsenal would most likely demand a fee of roughly £35-40m. With that being the starting point, the upper echelon teams, such as Real Madrid who were rumored to be looking at him roughly a year ago, could make his market rise to over £50m. The 25-year-old has been able to contribute consistently defensively, while also helping out on offensive attacks, an attribute that has grown in importance over the years.
Newcastle United's manager Eddie Howe knows he needs to strengthen that left-back role as quickly as possible, so it comes as no shock that they are targeting him.
In recent reports, Tierney has also been said to want to stay in Europe, with that level of competition.
Newcastle would be able to continue to give Tierney that level of play, but with many more minutes than Arsenal is willing to offer. With the team also being taken over by new owners last offseason, the opportunity for him to increase his wage is available as well.
He is currently making £110,000 per week, and with Newcastle United, he could continue to have that wage but bring on incredible incentives and a meaty signing bonus.
However, with him being locked down until the 2026 season, Arsenal could try to keep the left-back within their squad and repair the damaged friendship.
The 25-year-old Arsenal defender would likely be given countless more opportunities with Newcastle United, but it would be a tough task to leave a team like Arsenal that sits atop the Premier League table.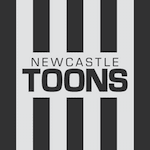 Want your voice heard? Join the Newcastle Toons team!
Write for us!