Raphinha stays connected with transfer to Newcastle United
Newcastle United has found tremendous success in the 2022-23 season as they sit in third place in the Premier League. As the season dwindles to a close, they look to bolster their starting eleven this coming offseason.
With the team recently being taken over by Saudi Arabian owners, the team is rumored to have over £250+ million to spend on transfers and incoming players. One of those players who continues to pop up in rumors is F.C. Barcelona winger Raphinha.
Raphinha has recently been involved heavily in rumors because of the team's recent financial issues. They are expected to trim down roughly £200 million this coming offseason due to orders from the La Liga.
Raphinha has contributed on a consistent basis for the majority of the season, with seven goals and six assists through 31 appearances in league play. All seven of his goals have come from chances created, with none of them coming from free kicks.
Prior to him joining Barcelona, he played in the Premier League with Leeds United. With the club, he slotted in 18 goals and 12 assists through three seasons.
With impressive play in two of the top leagues in the world, the Premier League and La Liga, there's a strong chance he returns to the league where he thrived the most in.
Currently, this spring Newcastle United has had a few different inconsistencies when it came to their offense. While the attacking core has found a rhythm recently, there was a point in time during February when the team produced little to no goals.
If the team would acquire a player like Raphinha, they would instantly become much stronger up top and have more abilities to utilize depth.
While Barcelona looks to keep him around, their hand may be forced to move forward from him to save money as his contract sits at roughly £70 million.
One thing is for sure though, Raphinha will not be the only big name that Newcastle United looks to target this coming summer.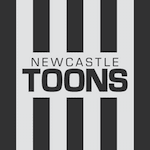 Want your voice heard? Join the Newcastle Toons team!
Write for us!