Newcastle United: Is confidence to blame for Dwight Gayle's absence?
Why it may be more than a hamstring problem ahead of the new season.
Newcastle United finished off pre-season preparations on Sunday with a comprehensive 2-0 victory against Hellas Verona at St. James' Park. However, Dwight Gayle being out of the squad certainly raised concerns for fans.
After the match, manager Rafa Benitez hinted at the fact that it may not all be fitness-related for the English striker.
A report in The Chronicle on Monday quoted Benitez's thoughts on the matter, and on Gayle's status ahead of the Premier League opener versus Tottenham.
"We had a couple of knocks today but that's it. For Gayle it is more the feeling, he needs confidence to do what he can do. He is doing everything. Now it is a question of confidence so we carry on pushing and training and hopefully he will get his confidence back."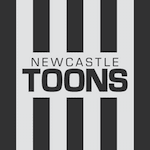 Want your voice heard? Join the Newcastle Toons team!
Write for us!
Gayle has played well throughout the majority of the pre-season, and at times has looked extremely effective. But it could be the mental aspect of the sport that is draining him, and the Magpies need to find a way to bring back that confidence.
Atmosphere
Strikers around the globe can struggle with battles of the mind, especially when going through difficult periods of form. It is in these moments that team-mates and coaches are crucial.
But with all of the transfer talk regarding a new forward and Aleksandar Mitriovic's place in the side being questioned, there could be a situation brewing in the locker room that is frustrating Gayle.
The former Crystal Palace forward played spectacularly last term in the Championship, and the pressure of replicating that on the Premier League stage could be weighing on him as well.
Benitez will want to make sure that this is addressed properly in training, particularly during a week in which the club may add another player at the position.
Dwight Gayle missing the final pre-season friendly on Sunday was thought to only be due to an injury. But Rafa Benitez disclosed that there may be more to it, and hopefully he will be prepared to resolve the potential complication.